Arturo's Tacos
2001 N Western Ave, Chicago, IL 60647
Order now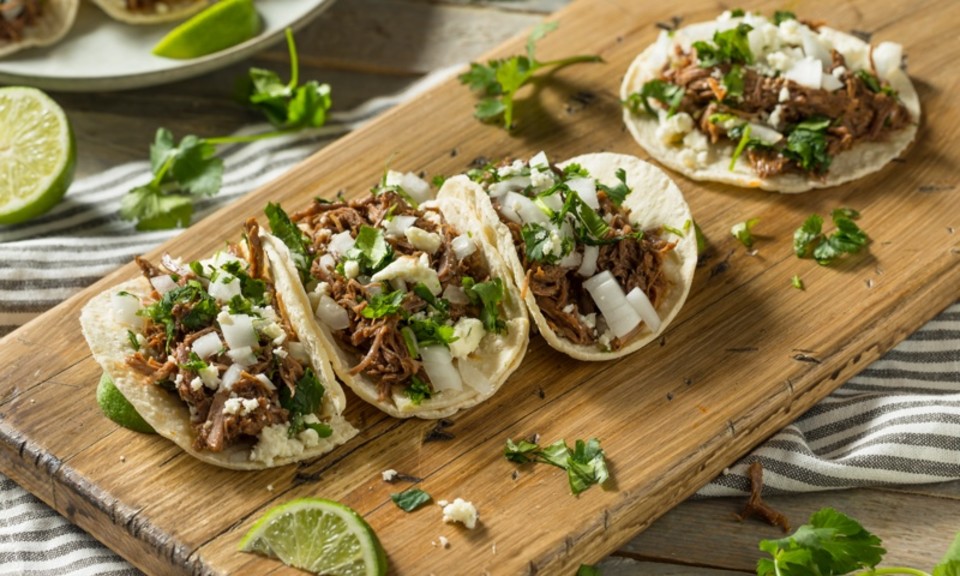 Samantha
Arturos always delivers WAAAY faster than Grubhub says... Arturos is comfort food, really good chicken, al pastor, aguas frescas.. its always fresh and fast.. they are open late night.. so thats a plus. Hands down my favorite go to spot in the area
Nadia
That ribeye burrito was amazing, the chicken burrito was also fantastic (it was shredded chicken), and the fried pork taco was so so good. Fast delivery. Overall we loved this place!
Tina
I accidentally said no to the order on time question, but that's wrong. It was on time. It was actually early!! I was very pleased with the food and the service.
Kimberly
I was so pleased that they offered pre-order! I had a giant order for my office and everything was PERFECT!
TJ
The food was delicious and inexpensive. My roommates and I will definitely be ordering again!!
About us
Breakfast, Dinner, Lunch Specials, Mexican
Today

Delivery: 11:00 AM - 8:30 PM

Takeout: 11:00 AM - 8:30 PM

Delivery

Monday:

11:00 AM - 8:30 PM

Tuesday:

11:00 AM - 8:30 PM

Wednesday:

11:00 AM - 8:30 PM

Thursday:

11:00 AM - 8:30 PM

Friday:

11:00 AM - 8:30 PM

Saturday:

11:00 AM - 8:30 PM

Sunday:

11:00 AM - 8:30 PM

Takeout

Monday:

11:00 AM - 8:30 PM

Tuesday:

11:00 AM - 8:30 PM

Wednesday:

11:00 AM - 8:30 PM

Thursday:

11:00 AM - 8:30 PM

Friday:

11:00 AM - 8:30 PM

Saturday:

11:00 AM - 8:30 PM

Sunday:

11:00 AM - 8:30 PM
When you're in the mood for good times and great cuisine, be sure to check us out! Our Restaurant Is located in one of the area's most pleasant settings and is known for its delightful staff and superb cuisine. The menu features a wide array of great selections, made from only the freshest and highest quality ingredients, with something sure to please every member of your group. We have established ourselves as one of the area's favorite culinary destinations and are sure to offer you a pleasant and unique dining experience every time you visit. Stop in soon